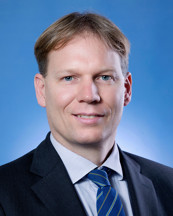 "Assisting you toroughly from the first patent application, during the substantive prosecution and - if necessary - up to the final judgement at Court"
Building an international patent portfolio starts with a strong first patent application. The value of a strong patent application shows when the patent is enforced against infringers. Franklin Geurts, Dutch and European patent attorney at Vriesendorp & Gaade, regularly litigates together with the attorneys at law of Vriesendorp & Gaade at the Court and the Court of Appeal. He assists both patentees and infringers from The Netherlands and abroad. A number of cases have made the national press.
Franklin succesfully assisted a Brazilian manufacturer of the world renowned Ipanema flipflops against the Dutch Suavesoles. The dutch company accused the Brazilian manufacturer of infringement on her patent. Accelerated invalidation of the patent was requested and the Dutch patent Office was asked to provide an advise on the nullity of the patent. This advise turned out to be so devastating that Suavesoles settled even before the judge could start the case. The scope of the patent was drastically limited. Suavesoles eventually allowed the patent to lapse. The entire process took just 13 months.
Franklin also succesfully assisted Rijkswaterstaat with the invalidation of the European patent on fireposts for tunnels of the company Doeschot. Again, accelerated invalidation was requested while simultaneously an opposition was filed at the European patent office. At Court and the Court of Appeal, it was found that a written memo of the government to an external party counts as prior art. The European patent office took this valuable evidence into consideration when formulating her opinion. The Dutch patent was eventually invalidated.
Franklin works at the Mechanical department of Vriesendorp & Gaade since 2004 and has been a partner since 2009. His activities include the drafting and worldwide prosecution of patent applications and designs, and the handling of oppositions, invalidation and litigation in The Netherlands and abroad.
Background information
Franklin Geurts studied mechanical engineering at Delft, University of Technology. He graduated in 1998 in the field of Flexible Production Automation. During his graduation project he made an inventory of production problems at a manufacturer of chicken slaughter devices and he devised a system for handling these problems. After his graduation, Franklin has fulfilled various technical positions in telecom.
Expertise
Because of his study in Mechanical Engineering, Franklin has wide knowledge of various technical fields. He has indepth knowledge of mechanical engineering, manufacturing techniques, maritime engineering, dredging technology, hydraulics, pneumatics, building materials, installation techniques, electronics, mechatronics, robobtics and telecom.
Memberships
Bar Association of Dutch Patent Attorneys
EPI - European Patent Institute
AIPPI - International Organisation for the Protection of Intellectual Property
FICPI - International Federation of Intellectual Property Attorneys
INTA - International Trademarks Association